8. i may destroy you (definitely destroyed me)
thinking about building community and the season finale of i may destroy you
Hi there! 👋 I'm Ida, and this is tiny driver, a newsletter about research, pedagogy, culture and their intersections. Thank you for being here. Reply anytime, I love hearing from you.
Tomorrow marks the beginning of September, and I have to confess that I'm very much ready for the summer to be over and for the new month to begin. This past season brought a lot of change, the biggest of which is that I am beginning a new job in a new city. The move to Chicago was one that I had to undertake during a pandemic, and although it went as smoothly as it could have, I came out of it utterly exhausted. With the start of the month, I hope to develop a daily routine that is sustainable throughout the fall and that also gives me time to rest.
This week's newsletter is quite exciting for me because I'm shouting out the work of a tiny driver reader! A couple weeks ago, Anjile A. reached out to me and wrote that she had also created a zine with some of her friends on the subject of grad school. While my zine chronicles what the steps are when you commit to a (PhD) program, theirs tackled the question, "Should I go to grad school?" Each contributor went to a different grad program in a different state (MPH at Columbia, MA at USC and MD at Harvard), so there's variation in their stories, as well as some points of interesting convergence. The zine itself is beautifully designed (it's Yelp-themed!) and it critically takes into consideration what it means to be grad student of color. Here's the link if you want to check it out for yourself!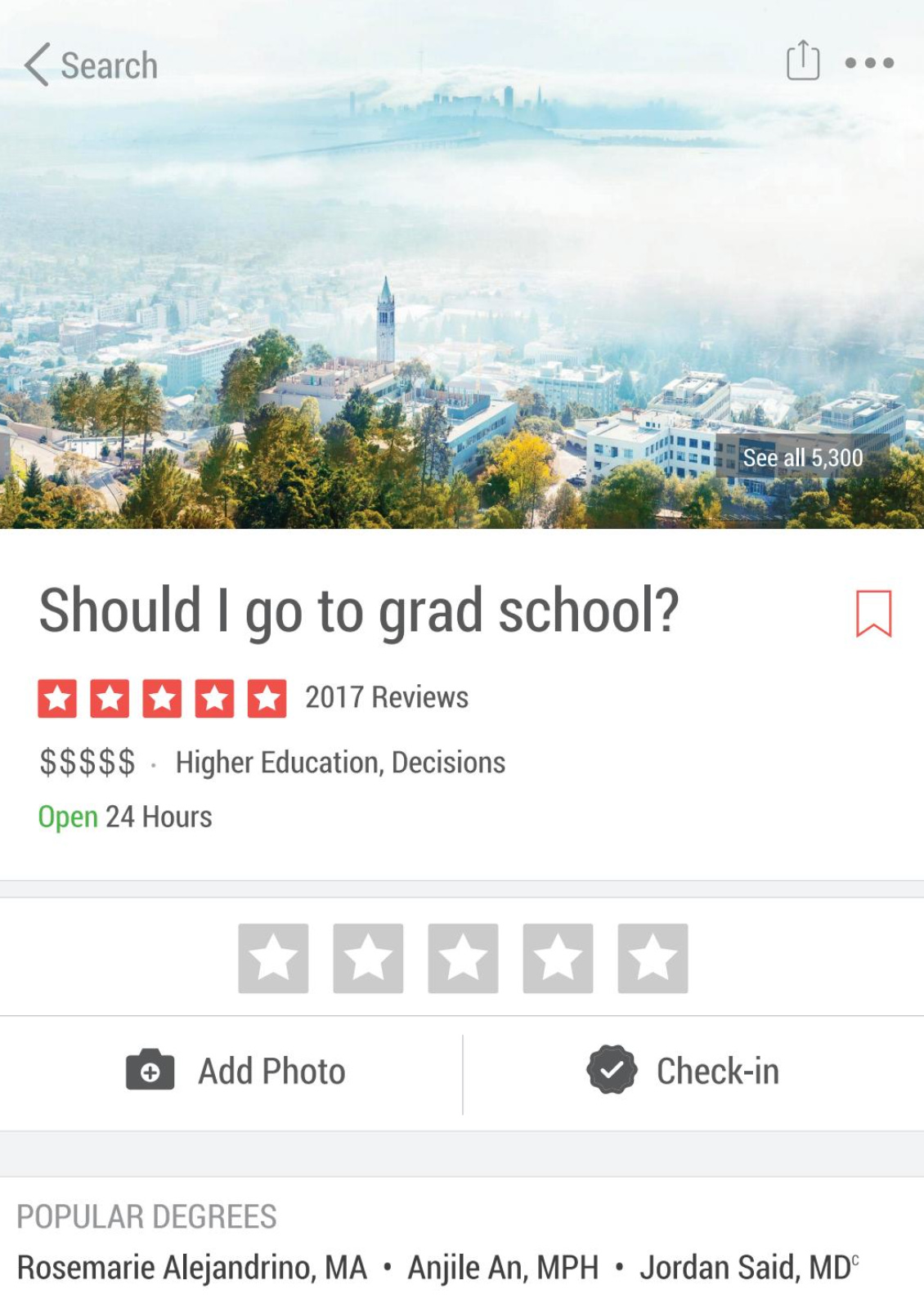 Many thanks to Anjile, Rosemarie and Jordan for letting me share it with the tiny driver community! Anjile, you're also the first *person-I-don't-know-IRL* that reached out to me through my newsletter, and I'm so glad you did. I hope that as I continue writing it, this newsletter will also become a place to grow community with one another.
If you have something you'd like to share with the tiny driver community, please always feel free to reach out by replying directly to this email or leaving a comment. I'm always happy to hear from you!
Alternatively, if you know someone who is doing awesome work and would also enjoy being a part of this community, feel free to share my newsletter with them as well!
What I consume.
content warning: sexual assault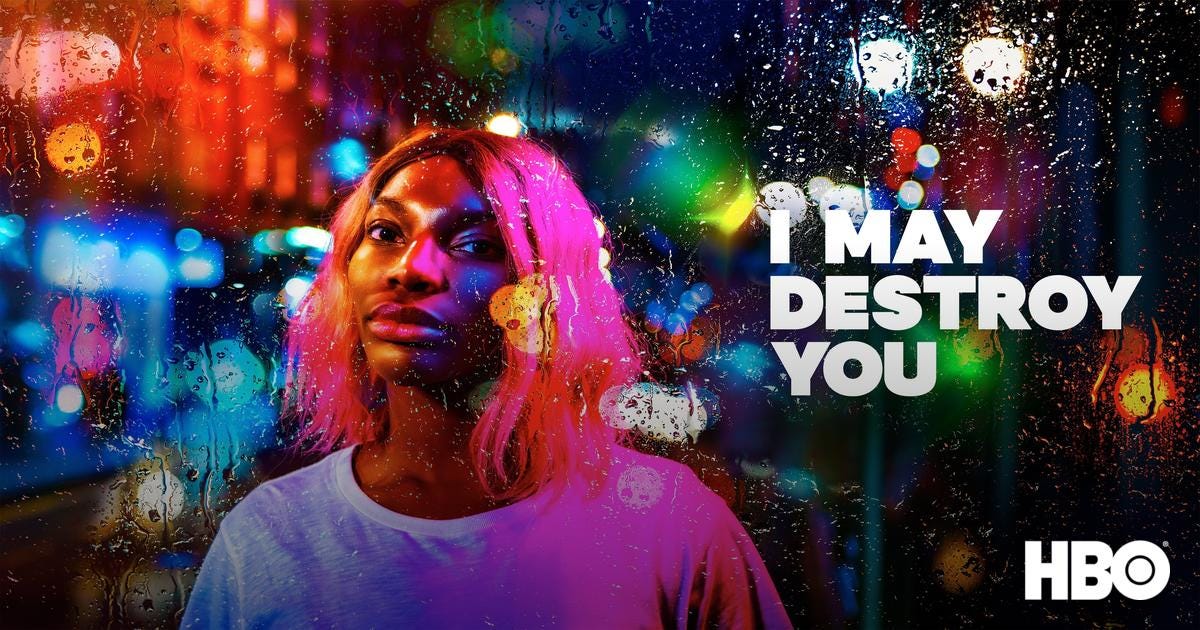 This week, the season finale of I May Destroy You came out on HBO Max. On the Tuesday morning after it premiered, I sat at my dining table, yogurt + granola in hand, ready to see how things were going to wrap up for Arabella and her friends. This project from Michaela Coel (who more than one person has called a "certified genius") has basically been the only new content I've been watching consistently in quarantine. And I'll be honest: going into this finale, I had a some high expectations. The show so far had taken some amazing risks ,and I was ready to be wow-ed with the ending. The finale—and Coel, really—did not disappoint. The rest of this most certainly contains spoilers!
When I wrote briefly about the series a few weeks ago, I mentioned the devastating grey-ness of all the characters and their experiences within the series.
For instance, we have Kwame. Like Arabella, Kwame went through his own experience of sexual assault after first having consensual sex with a man he met on Grindr. In an attempt to dissociate from or avoid future violent encounters, he ends up giving heterosexuality a try by going on a date and having sex with Nilufer. She—knowing that he is Black—expresses a fetish for Black men ("I'm into Black guys. Couldn't you tell?"), and—not knowing that he is a gay man—states unsympathetically that she can't say the British word for cigarette without someone gay getting offended. It soon comes out that Kwame is gay, and did not tell Nilufer before sleeping with her. Both are right to be hurt, as each of them hurt the other. More than that, though, I am interested in the way that their feelings of hurt and shame and control and fear blend together. It's almost as though the concoction allows both Kwame and Nilufer to side-step any deep sense of reckoning with themselves and their own sense of self. It what makes the situation all too real and all too difficult to have watched.
Then, we have Theodora, a former schoolmate who Arabella reconnected with after her assault. In an extended flashback to 2004, we see an adolescent Theodora having sex with a boy named Ryan who takes pictures of them in the act without her consent. When she confronts Ryan after noticing him doing this, he offers her money to keep the photos on his phone. And she—a white girl—hurt by this encounter, falsely accuses him—a Black boy—of raping her by making blood run down her legs. The complexity of this situation, compounded by their ages and their race, makes it uncomfortable to watch unfold from any perspective. In a sense, it starkly brings into the relief the many ways in which we all fail each other.
This grey-ness of these moments—what many rightly refer to as Coel's ability to bring out the "nuance" of our lived experience—is what I thought that I would want to think about the most after finishing the season. But, as it turns out, I really just want to think more about the ending. The very last scene. The one that makes me hope that there isn't another season of the show because the end is just so perfect.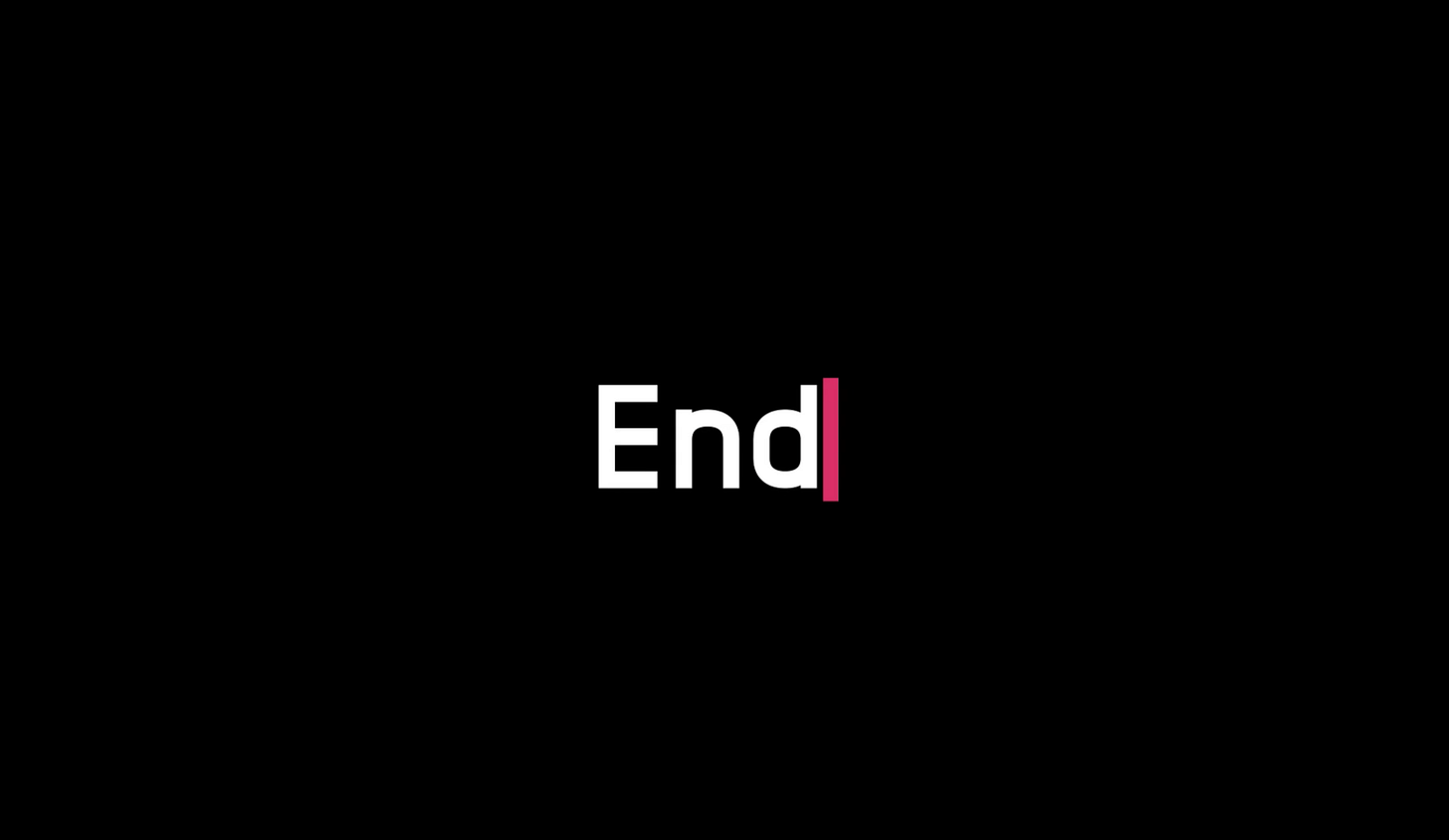 The last episode of this series can be divided into three parts—that I like to see as three possibilities or three fantasies—and an epilogue—that I think of as the actual ending to Arabella's story. In the penultimate episode, we see Arabella and Terry sitting outside of Ego Death. Bella looks into the window and she sees her assaulter—her memory of him coming back suddenly. The finale picks up on this moment, and starts with Arabella dragging Terry into the bathroom of the club, plan in hand to exact revenge. As the night continues, Bella (with the help of Terry and Theodora) drugs, beats and kills her assaulter David. We then see him dead under Arabella's bed as she writes the final index card to her storyboard, getting blood on the wall in the process. As David's blood pools onto her carpet and Arabella leaves her room, the shot immediately cuts back to right before she leaves for the club, signaling that this is but one of many potential ways in which she could confront her assailant. In the second act, much like the first, Arabella confronts David in the bathroom. But, when he shoves her against the wall, insulting her with vitriol, his words begin to turn onto him. He breaks down and sobs on her shoulder. We see them in her bedroom talking. He turns out to have his own mental health issues, highlighting the often cited understanding that abusers were once abused themselves—hurt begetting hurt. And then in the final fantasy, the roles are reversed—Arabella is in complete control of the situation. It culminates into them having consensual sex in her bed, as she penetrates him from behind and he moans in ecstasy. The next morning, David is loving as she tells him calmly to leave. And he does, naked and gently. He is followed by the "dead" David from under her bed who holds the bag that contains the evidence of her assault and prior abortion.
These fantasies all speak to the ways in which trauma shifts and evolves in the body—the way that those who have experienced something horrific live with and work through what it is that happened. The dialogues are heightened, the actions are sure, the feelings are clear. And yet, they move and blur and re-form with each new iteration—never satisfied. No one fantasy can ever cover the spectrum of the ways in which one needs to heal. Each ending may hold moments of justice, but you can still see the glue that holds together the pieces. To have closure is a myth, then. Or, is it?
In one of the many pieces I read on this series, writer Angelica Jade Bastién beautifully states:
The finale of I May Destroy You doesn't offer sanitized closure so much as an evolution of the self that involves radical empathy for ourselves and others. This nimble use of fantasy underscores I May Destroy You's greatest argument — that creation is the antidote and antithesis to trauma's destruction of the self."
It is Bastién's argument coupled with the final scene that holds so much weight for me and makes the end so perfect.
The final act (or what I like to call the epilogue) shows Arabella staying in that night with her roommate. Over the course of weeks or maybe months—we see time pass through the growth of plants in their garden—Arabella writes and (independently) publishes her book, which she dedicates to her best friend Terry. We soon cut to the final moments of the season, when Sion introduces Arabella at a reading for her new book. As Sion finishes her remarks, she joins the crowd and gives Bella the floor. Seated—dead center to the camera—she opens the book, looks at the first page, and inhales…
What we (I, it's really I) expected to see was either the beginning of her talk or just a simple cut to black. Instead, the nervous inhale at the reading is mirrored with her deep exhale, out of time and in a new space. She's once more on that beautiful beach in Italy—the one that Biagio once took her to and the one whose sea she walked into when he kicked her out. As she exhales, she looks at the camera, ending the breath in a smile.
The scene flashes and Arabella is yards (or should I say meters?) ahead, running in the sand along the tide.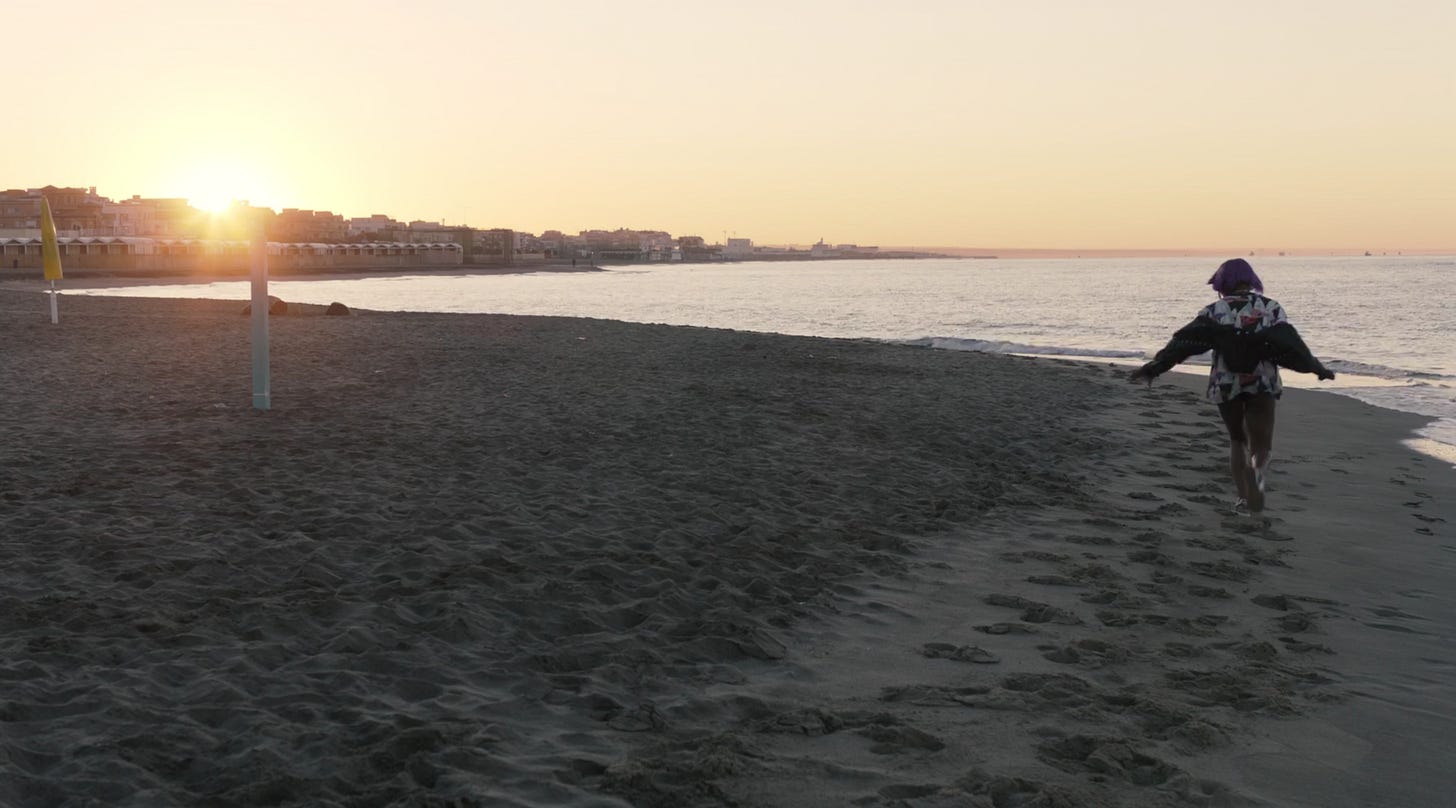 On first view, this final cut startled me. The proximity to which I was face-to-face with Bella in such a state was not what I was expecting. Sure, we're that close to her when she's at the reading, but that's business. In that moment, she's sharing the packaged conclusion of what we had experienced with her through those ten episodes. But that last look—the one on the beach—is so full of calm joy and vulnerability. The exhale happens in relief—you feel like she can breathe again, she is herself. That she tells us to intimately that she has found some solace in her narrative(s) was more than I could take. And so what Bastién said rings true—that trauma does not inherently generate creation, but that creation allows us to find ourselves again after trauma has occurred.
It reminds me very concretely of the Japanese practice of Kintsugi, or the art of mending broken pottery with lacquer mixed with gold. Traditionally, it seems, this practice was meant to turn a piece's flaws into points of interest, uniqueness and beauty. Or, as this School of Life article states, "The care and love expended on the shattered pots should lend us the confidence to respect what is damaged and scarred, vulnerable and imperfect – starting with ourselves and those around us." The cracks will always be visible. But it is through empathy and care that we can reframe (rewrite? restage?) them and push forward nonetheless. These broken pieces are worth saving. They can still be put together and made stronger.
And in these final shots with the Italian sun behind her, Arabella is glowing. She is golden.
Item(s) of note.
A pup-date.
Girlie was very excited about the prospect of eating a noodle last week. I feel like she is radiating Ariana Grande energy in these shots.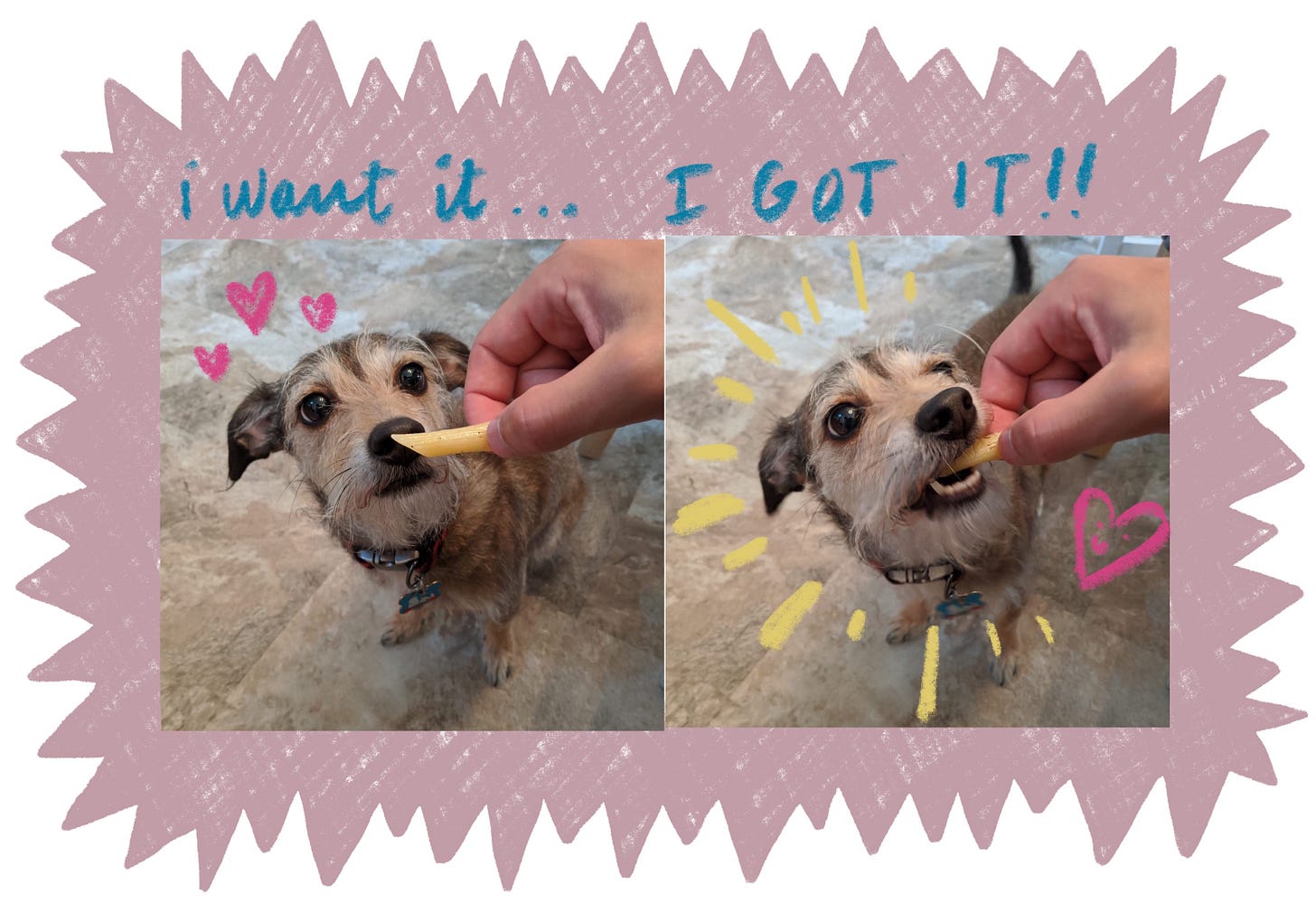 As always, thank you so much for reading through, and I'll see you in the next one!
Warmly,
Ida